Meet Caroline, Minna's Head of PR & External Affairs
We are happy to present our new Head of PR & External Affairs; Caroline Vaughan. In her role at Minna, she will tie worlds together, building a stronger community and write new exciting chapters with our customers and partners – all while supporting our vision of creating a beneficial ecosystem in banking.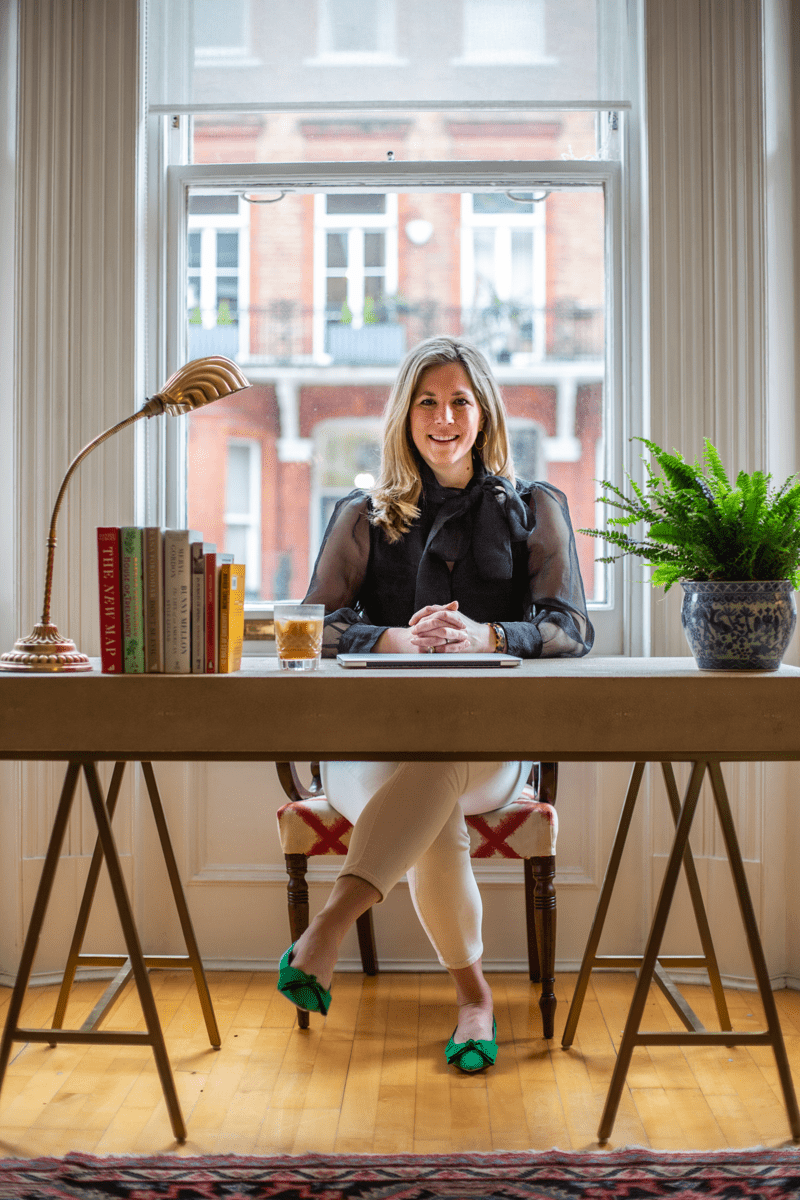 Six years ago, Caroline jumped headfirst into the FinTech arena, when it was still nascent and not yet a household name. Since then, the industry has gone from strength to strength and her understanding of how to build and grow communities within this hyper-growth industry will help us stay relevant and improve our reach.
Caroline's passion for financial wellness and growth fits beautifully into our expanding team of more than 75+ people across our five company hubs in Sweden, the Netherlands, Spain, Romania, and the UK where Caroline will be located as part of our London hub.
Looking back, Caroline grew up in Silicon Valley, USA and has spent the past decade in London, a city she now shares with her young family. Before joining Minna, she led the Commercial and Business Development at Innovate Finance, the UK Industry Body for FinTech. Her time there exposed her to a global innovation network of regulators, investors, journalists and supporters of the sector, and at Minna, she can tie worlds together at the same time as building on our vision of creating a beneficial ecosystem for everyone involved. In her role, we believe she will also contribute by building a stronger communication platform supporting our customers and partners in their journey to deliver world-class banking services and subscription solutions.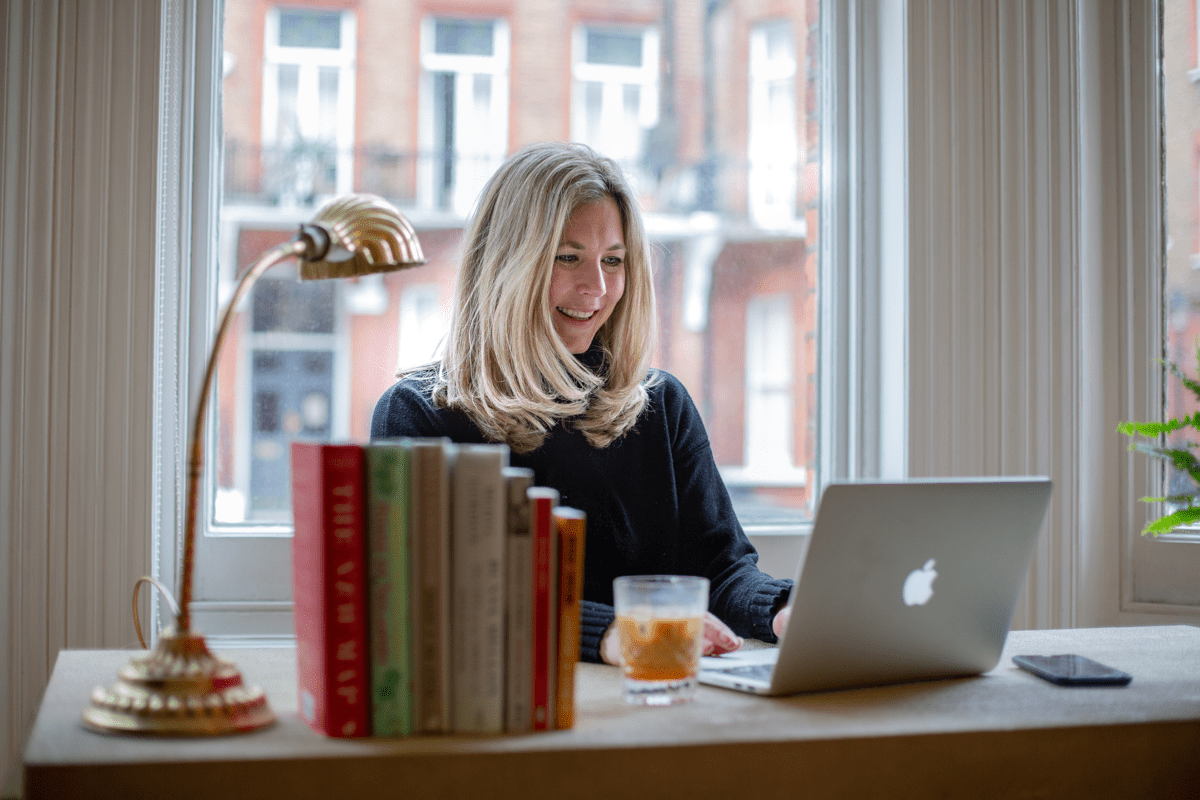 There are always many exciting layers to a person, and some other fun details about Caroline are for instance her previous job at Bloomberg LP where she worked both in New York and London leading her to take a sabbatical from her previous job at Innovate Finance in 2020 to help Michael Bloomberg run his presidential campaign for all American voters living abroad. 
In the months and years that lays ahead we are excited to get to know even more layers of who Caroline is, to get a jump start we had the chance to ask her some hard questions. Enjoy! 
You have now officially started at Minna, however, when signing the contract you had not yet been able to visit Sweden. What excites you so much about Minna daring you to make the move?
Everyone claims their culture is unique but Minna's very thoughtful approach to building a company that cares, calls themselves a family, and yet still 'sprints a marathon, really attracted me to the firm. 
From Joakim, our CEO, through to each community manager, there is a sense of purpose, exploration and agility. As an American who has worked in Britain for the past decade, I am excited to better understand the Swedish culture – my first impression is that there is a reason so many unicorns are born out of the Nordics. Finally, at my core, the vision of Minna – to empower the modern consumer – resonates with my personal goal of helping to drive every generation towards managing their money well, and then improving their future. The team, investors, and clients at Minna are all set up for success to make this a reality. 
What would you tell your younger self right now?
Life makes the most sense in retrospect; Don't focus on the end result or try to control where you are 'supposed to be' instead focus on the core values as your guiding principles and the rest will take a shape in a way you can't imagine. 
I think the same goes for building companies and careers. The world is changing dramatically as you are making your plans – so build a foundation based on agility.

Why do you believe communication and external relations are so important in a growth company like Minna?
I believe the core skill set for any role starts at communication and effective storytelling. From sales to managing a team through to parenting- effective communication is 90% of the battle. Or said another way, no matter how good your work is, if you can't effectively share that story, it can only go so far. I also believe very strongly in the power of community and that being 'in the conversation' and adding value, breeds trust.
As Minna's growth accelerates at such a high velocity, it is all about telling the story, at scale, while holding on to our very authentic voice and writing the new chapters together. As for external affairs, given our business model, Minna is a fintech that has really bet on banks remaining at the centre of our financial life going forward. Working with our customers and wider partners, eg Visa and our investors help us to holistically share our story. 
Inspiration is important, what is your Media Diet to stay on the right side of inspiration?
Having grown up in America and then done my job across Europe, I appreciate the strong value of traditional outlets and market leaders within each geography. I am a newsletter junkie and am always hacking how to stay on top of that news flow – all advice welcome. Each day, I attempt to get through my curated list of newsletters (everything from FT to TechCrunch and Wired through to Politico, Axios, and NYT).
With that said, I am also a huge believer in the power of individual content creators, particularly in the FinTech space. We have watched further democratisation of content, where 'influencers' have developed a really strong foothold in the overall storytelling exercise. I believe the platforms will change (eg watch this space re Clubhouse and other platforms which have done well in the digital era of COVID) but the shift towards specialist individuals driving the narrative and news being more conversational has been interesting.
Finally, my communities on Linkedin and Twitter are my curated newsfeed and my best leading indicator of news and trends coming from the communities I have cultivated there. Ultimately, I am a huge fan of being where the conversations are happening. Pre-COVID, it was the FinTech event circuit- now it is a digital domain, and the blending of the two will be interesting to watch pan out.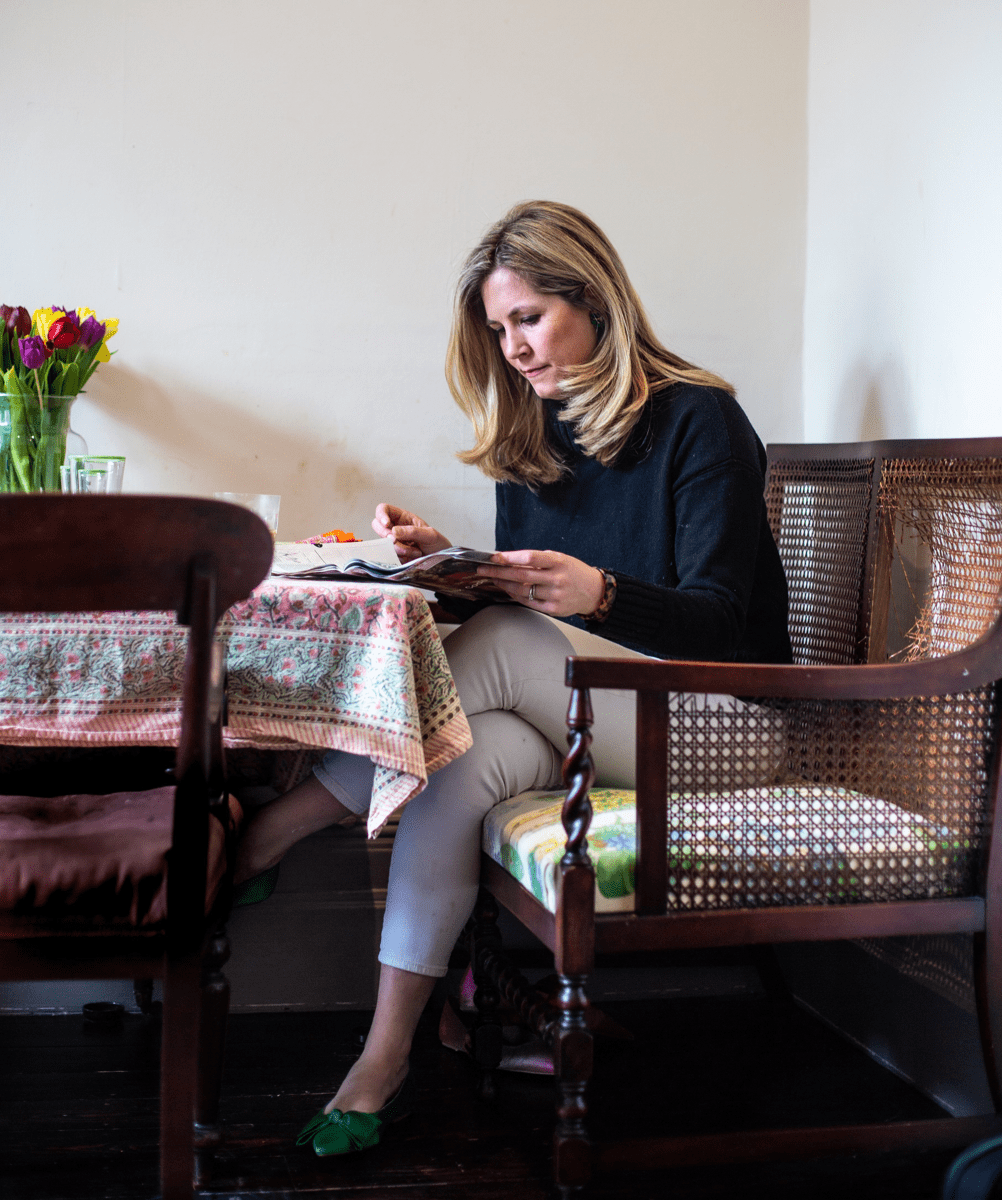 Tell us about one of your hidden talents few know about.
It is more of a hobby than a talent, but I love interior design. If I am not reading about fintech, I am likely on an interior design blog or cataloguing my favourite images of spaces I am drawn to. I believe environments breed an experience and love how influences from all over the world can come together to develop a unique, shared experience of space. 
In light of our work coming home and our home life is more integrated into our work lives, I have found the interior design to be a fun way to communicate. It is more important than ever seeing as I digitally invite colleagues and clients into my living room each day through zoom.

The amounts of subscriptions per person are increasing rapidly, tell us would your ideal Subscription look like – existing or yet to be created? 

I am a huge proponent of optimising my 'life workflow' wherever possible. Particularly, after having kids and through COVID, there aren't enough hours in the day to get everything done – I am very aware, I am most likely to add value to certain things more than others. I would love a subscription that knows my goals, manages my time and helps me to better allocate tasks that I could get better at so that I can always focus on the tasks where I can add the most value. This exists in all forms in the corporate world but something that looks at the overall components of life – finance, family, health, purpose, work- and helps you to always realign.